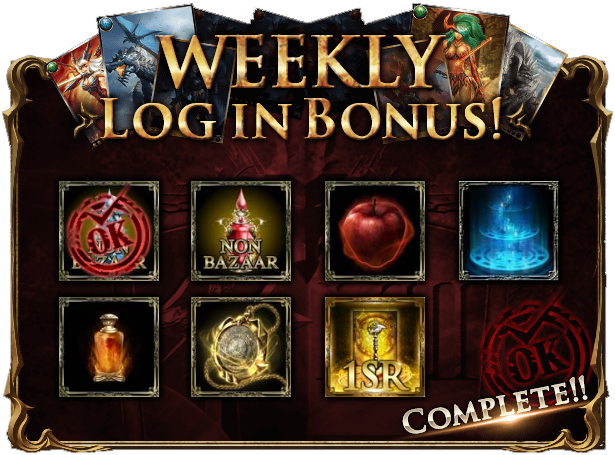 The Weekly Login Bonus event is a new Login Bonus Event replacing the 30 Day Login Bonus.
Each Day you access your main page ("My Page"), you will receive 1 stamp. Each stamp corresponds to a reward, immediately sent to your gift box ("new presents available"). If you log in every day of the week, you will complete the sheet and move on to the next cycle. If not, your current sheet will reset and that sheet must be completed again.
There are 4 cycles to progress through. This basically makes it a 28 Day login event, with more forgiving rules. If you miss a day (or several), you will still be able to eventually reach the final stamp on the final sheet.
Each sheet have different rewards.
The currently known Login Bonus Gifts are listed below
Ad blocker interference detected!
Wikia is a free-to-use site that makes money from advertising. We have a modified experience for viewers using ad blockers

Wikia is not accessible if you've made further modifications. Remove the custom ad blocker rule(s) and the page will load as expected.