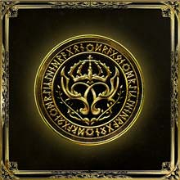 War Medals are used in the Dawn of Crimson Bands' Guild War War Medal Exchange event.  The War Medal Exchange period runs from the start of the event until either 24 or 48hours after the conclusion of the event, check the event details for specific times.
Obtaining War Medals
Edit
War Medals can only be obtained during a Guild War event.  They are obtained in a variety of ways:
Event Ranking Rewards
Cycle Grade Ranking Rewards
Wall Destruction Reward (100 Medals, must be the killing blow)
For the first 10 wins in each war (medal amounts can be increased by using Merchant class war bonus effect)
Ad blocker interference detected!
Wikia is a free-to-use site that makes money from advertising. We have a modified experience for viewers using ad blockers

Wikia is not accessible if you've made further modifications. Remove the custom ad blocker rule(s) and the page will load as expected.