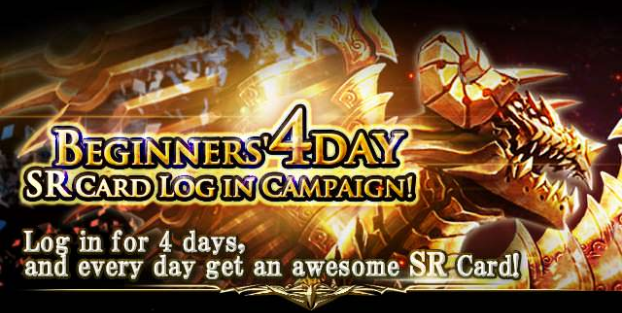 The Beginners' 4 Day SR Card Log in Campaign was a new reward event to supplement the Mission Bingo Reward event to give more rewards to new players to encourage them to keep playing. Each day an additional Gold Dragon may be gained from visiting the event page and tapping the Get Gold Dragon button. Like Mission Bingo, once you have completed the event, the event page and event link will no longer be accessible.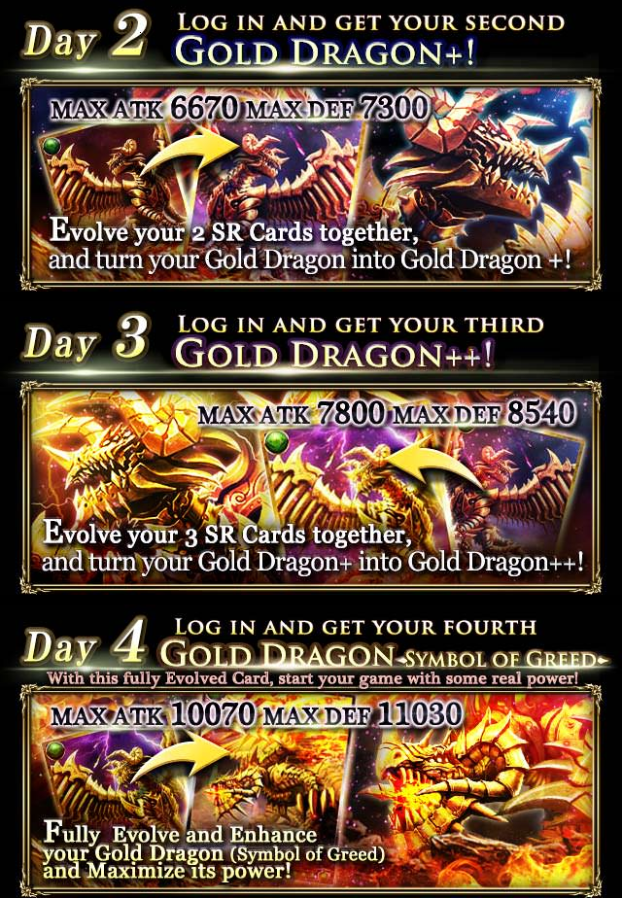 Ad blocker interference detected!
Wikia is a free-to-use site that makes money from advertising. We have a modified experience for viewers using ad blockers

Wikia is not accessible if you've made further modifications. Remove the custom ad blocker rule(s) and the page will load as expected.