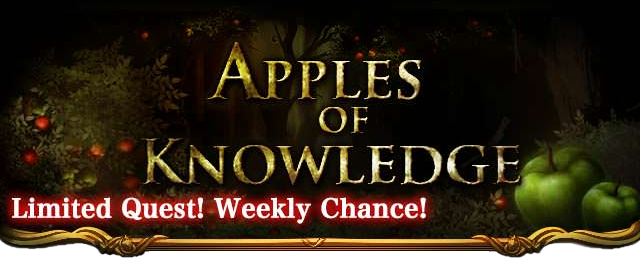 Apples of Knowledge is a weekly Limited Quest in which the treasure drop table includes Mastery Apples used to increase the level of your Guild Class. You quest for the apples in a hidden mysterious forest. The event runs for 24 hours on most mondays, and features 3 different quests much like the Super Rare Card Chance and The Treasure Trove events.
The Apples of Knowledge event was introduced on the weekend following the release of the Guild Classes.
Event details:
Ad blocker interference detected!
Wikia is a free-to-use site that makes money from advertising. We have a modified experience for viewers using ad blockers

Wikia is not accessible if you've made further modifications. Remove the custom ad blocker rule(s) and the page will load as expected.