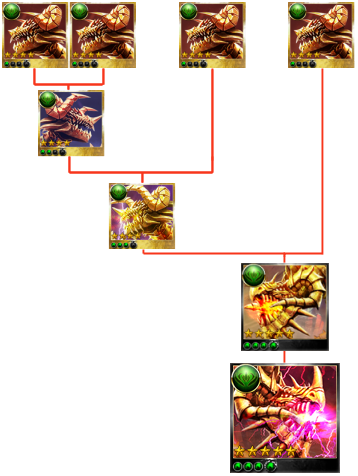 (4-7) is the most common evolution process for maxing a card. It is the most efficient way to evolve using 4 base cards, and is consequently also known as a 4-max evolution. It results in about 94% - 96,5% of the (8-15) stats.
For this process, 4 base cards are used.
X-Y designation
The first number (4) represents the amount of cards used.
The second number (7) represents the amount of complete enhancings performed throughout the process.

Step-by-step guide: